Wow, I realized I haven't posted anything since Thursday morning! This weekend I took some time to go visit my college & my college friends ( a few of my best friends had to stay an extra semester…I missed them too much!). Since I was four hours away, in a house with NO air conditioning (but ya know, 90 degree heat),  and no WiFi….that means no blogposts for me! Also, my boyfriend & I tried to build a bunny cage when I got home…let me just tell you one thing: NO. Never doing that again, too many nails stepped on & wood splinters…plus we made the cage FIVE FEET too tall by accident…HELLOOOO giant man eating bunny friends, much? Not sure what bunny we were thinking was gonna be chilling in that cage….
Anyways, as much as I loved being with my friends,..it made me realize that their summer is over which means that MY summer of fun is over. Although I won't be going back to classes this year (after 22 years of classes, this is weird), it just means that I need to get to a job. Which let's face it, is twenty times worse than having to sit in a classroom. Don't graduate guys! It's a trap! (no really, enjoy school but real life can be fun…sometimes) Anyways,  I got this overwhelming feeling of sadness that summer was actually over. I love summer, summer and I have a amazing relationship where I am in a good mood 24/7 & everything is bright and happy.   (Sorry I babble so much on here…)
SO I was mega stoked when I came home tonight & saw a tag from Olivia Emily @ Bibliomad , who challenged me to a Summer Madness Book tag! Woo! I am summer stoked , because that means I can live in summer for just a few more minutes. I've never done a book tag…but why not?

( Also I own NONE of these pics…all from good ole Goodreads, so  just click the pic, if I did this right, and it should take you right over to the site to check it out!  )
1. Show a book with a summery cover: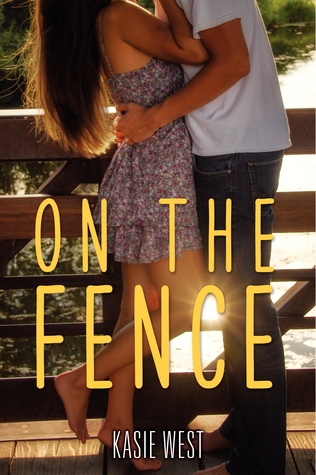 I chose this cover because it's just reminds me of  a typical summer YA read. It makes you feel good when you look at it & that's just how summer  makes me feel. Besides, this book is such a quick , adorable, light read for any summer time fun.
2. Pick one fictional place that would be the perfect destination for a Summer vacation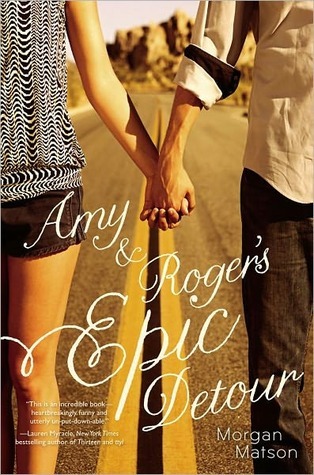 I picked this book because it has so many destinations that I want to road trip to one summer. My friends & I have always talked about doing a massive road trip to California ( the longest we ever did was a road trip to Orlando for spring break) & this book has an amazing playlist that will take you from Cali to the Northeast. Plus, I love the adventures that they get into & the meaning behind the trip.
3.You're about to go on a flight to your summer vacation. But you want to read a book that lasts for the whole flight, what novella do you choose?
Honestly…as much as I wanted to answer this one..I really didn't have a novella in mind that I would choose. I don't really read the shorter novellas and I couldn't think of one I would honestly want to answer with! Sorry!!
4.You have a case of Summertime Sadness. What happy book do you pick up to shine a smile on your face?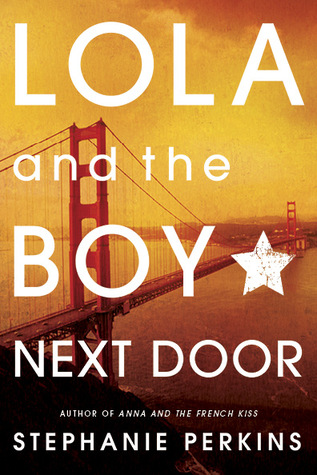 Stephanie Perkins always knows how to brighten my mood. I loved the way that the main character, Lola, is completely herself. She's a little eccentric, but her over the top outfits bring a smile to my face. Also, it doesn't hurt that the main boy Cricket, is so completely adorable that I want to squeeze him. Every time I read these books I'm always reminded why I love a good romance & self discovery story in YA!
5. You're sitting at the beach all alone…which fictional character would be your beach babe?


This book is hands down one of my favorites of all time. I know that I always talk about how much I love Sarah Dessen, well this book started the obsession. So, I decided to go with Owen Armstrong, who is the main boy in this novel. I've always been fascinated with him as a character & I feel like we would get along really well. Plus, from what I read…he's a total  babe!
7. Share the Summertime Happiness! Who do you TAG?
So that's it! That's the tag! Woo, sorry for such a long post!  I decided to go with some blogs that I look at a lot & whose reviews I always love reading! Plus, I am new to the whole blogging thing & it'd be cool to reach out to other bloggers that I enjoy, just to say hey!
No pressure to do the tag, believe me I get that we are all busy….but if ya wanna, enjoy it!
J and E @ The Wild Bookworms
Kiesha & Lauren @ Life Between Reads
Erin @ A Bookish Nature